Our Services
Rate Request Form
Latest News
UK Door To Door VAT PAID Courier Services.

UCL offers Courier Services From Lahore Office to UK Door Step on VAT PAID Basis on Very Attractive Rates Kindly Contact  For economical Courier Rates.

New Direct Services

UCL is proudly  to announce Its direct Perishiable forwarding Services for Tornonto Canada.We also Serve The same for Oslo Norway ,Amesterdam ,Paris, London,Manchester secotrs.

Worldwide Door Deliveries

We Proudly Announce our

Services for Word Wide

Baggage And small Parcels

Home Deliveries.Most of Time

it is Most economical then

conventional Air cargo

forwarding.Please contact us

for the latest rates.
Air Freight
Air freight is the type of shipment which allows transporting the cargo to the distant destinations, other countries and continents in shortest terms. Almost any kind of goods can be shipped by air in a special package. Air shipment services are widely used by different global enterprises. Companies find it fast and safe to convey merchandise from one point of the world to another. Many businessmen in the import and export business have known the importance of employing air cargo companies for secure and prompt delivery of consigned items. Air freight is more ideal for light volume and high-value consignment.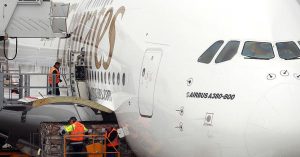 Air Freight Forwarders
Commodities that are usually carried by air freight are dangerous chemical components, medical paraphernalia, food supplies, motor vehicles, machinery, and farm animals. Fortunately, cargo aircraft have been designed in such a way to carry and safeguard these goods. Nearly all companies are aware of the importance of transporting products quickly. Air freight rates is said to be the most reliable way to do this. That is why the consensus of many businesses is to choose air freight services. It will be more beneficial if you prefer a freight company that has wide and good associations with other Custom Broker or Customs agents in your target market. And UCL cargo has all of this experience in our pocket. We have good service provider networks of agents. It will help your goods to be transported very smoothly to the defined destination. Air freight rates is rapidly becoming the most essential and important of all freight services and it is truly the fastest and most cost-effective form of delivery in the long-term.